A registered Charity, Community Involvement Solutions was founded on the principle of impact through collaboration. We don't just help people; we work alongside communities and develop long-term solutions to underlying issues that are affecting its members. Many of the problems people face are the direct result of their socio-economic status. Unemployment or underemployment can severely impact a person's quality of life, affecting their mental health, confidence and ability to support themselves and their community. We take a holistic approach to social support with the end-goal of attaining meaningful and gainful employment. Upward mobility is the cornerstone of self-fulfilment and we work one-on-one with people to identify and dismantle their personal roadblocks to achieve this objective. Through counselling, education and mentorship programs CIS help build and strengthen the support systems that are already established within the community. Only through facilitating working relationships at the local level can we can heal, grow and flourish as a society.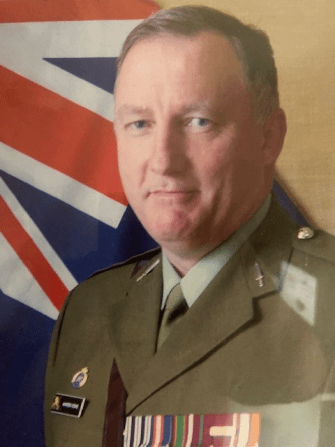 Warren Rowe - Founding Director, Chairperson & Chief Executive Officer (CEO)
Warren Rowe is a Founding Director, Community Involvement Solutions (CIS) and Chief Executive Officer. Warren has numerous diplomas including Diploma in Leadership and Management, Advanced Diploma of Occupational Health and Safety and Diploma of Training Design and Development. Prior to CIS Warren was:
Security Specialist Australian Awards - Coffey International Development for DFAT (current).
General Manager, Incident Response Commander – Government Contract, PNG
Emergency Management/ Risk Advisor – Government Contract, PNG
35 years with the New Zealand Defence Force (Command Warrant Officer)
Warren had an extensive military career and held numerous leadership roles from small team to Unit level (3,500 personnel), culminating as one of the most Senior Enlisted Non-Commission Officer position in the NZDF. Warren is an expert leader with an innate flair for developing and implementing strategic and operational plans to achieve organisational objectives in times of uncertainty and change. Warren excels in educating business operatives and multilevel personnel in all areas of operational planning, personnel management, risk analysis, mitigation, legislative requirements, change management and training management and delivery.
Warren has particular expertise in the field of training development. This incorporates the analysis, design, delivery and validation of training. Warren was also a key member of the Inspector General's Office, tasked with auditing the performance of the New Zealand Army to ensure it meets directed government outputs and is compliant with government regulations.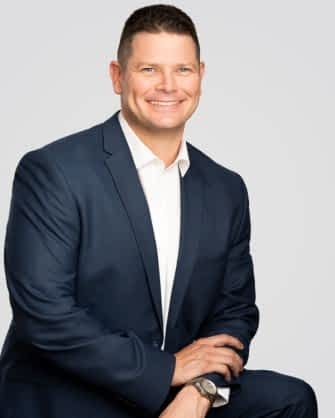 Matthew Pitt – Founding Director & Chief Operating Officer (COO)
Matthew Pitt is a Founding Director and Chief Operations Officer, Community Involvement Solutions (CIS). Matt has a Master of Business Administration (MBA), Graduate Diploma of Strategic Leadership, a Graduate Certificate in Business and numerous other Diplomas. Prior to CIS Matt was:
Operations Manager – Australian Government Contract, Papua New Guinea
Private Security Consultant – International Locations
17 years with the Australian Defence Force
A motivated, experienced and proactive operations manager with 17+ years previous operational experience, Matthew has managed a $1B facilities portfolio with 250 employees in a multi-site environment, nationally and internationally (Middle East & Australasia). Matthew has extensive experience managing day to day operation requirements and ensuring regulatory compliance, accreditation and quality for projects on-time and within budget.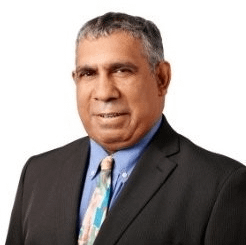 Edwin (Jim) Mi Mi – Director Indigenous Engagement
Edwin Mimi is a Director, Community Involvement Solutions (CIS). Edwin holds an Advanced Diploma of Management, Certificate IV Training and Assessment, and is currently Cultural Heritage Field Supervisor at Aurecon. Edwin is also Chief Ambassador at Bullroarers Australia, an Indigenous Veteran-owned non-profit organisation 'closing the gap' by providing meaningful employment pathways for Indigenous Australians. Edwin has also held the following roles:
Training and Development Coordinator – Lockforce WA
Indigenous Engagement Manager – Government Contract, PNG
23 years with the Australian Defence Force
A proud Wakka Wakka man, Edwin was born and raised in Gayndah, QLD. After completing Year 12, Edwin joined the Australian Defence Force. He worked for over 24 years in the Army and progressed through the ranks from Private to Warrant Officer Class Two. During this time, Edwin held several positions involving management, recruitment, development and training of personnel.
Edwin developed programs in the Australian Defence Force to assist Indigenous youth to improve their employment opportunities through education, training and mentoring. Edwin engaged state/ territory and federal stakeholders to implement the Indigenous Employment Development Course (IEDC) nationally. Edwin has also worked with Tier 1 business to develop, promote and embed the Indigenous Employment Strategy (IES), including Reconciliation Action Plans (RAP) and Traditional Owner engagement. Edwin was awarded:
Active Australian Service Medal with Somalia, East Timor and Iraq Bar
INTERFET
IRAQ
Australian Service Medal with East Timor Bar
Defence Long Service Medal
Australian Defence Medal
Edwin's passions are: empowering Indigenous young people to be proud of their identity; providing Indigenous children with the ability to grow up strong in mind, body and spirit; educating Indigenous young people to build strong community leaders and assisting Indigenous youth in improving their employment. opportunities.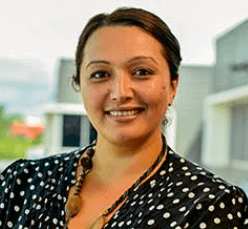 Selina Rowe – Director People, Culture & Communications
Selina Rowe is a Director, Community Involvement Solutions (CIS). Selina holds a Diploma in Leadership and Management and Diploma in Business, and is certified in Human Resource Management, Finance, Events Management and Health and Safety, holds a Blue card and Construction Industry White Card. Selina is currently the Operations Manager for CG Recruitment and has also held the following roles:
Operations Manager Pinnacle Recruitment, Brisbane, QLD
Venue/House Manager Carlton Club, London, United Kingdom
Sales & Events Consultant, Wellington Racing Club, New Zealand
As House Manager at the Carlton Club (the leading Conservative Party Club in the UK), Selina was responsible for day to day operations and customer relations which included high-profile MPs, Members of the European Parliament, past and current Prime Ministers and members of the British Royal Family.  Since returning to Australia in 2016 to start a family, Selina has held positions that included management of more than 400 employees, finance, risk, contract, hospitality and compliance, events management and human resources. 
Selina's passion lies within large scale projects and events incorporating the likes of London Olympics 2012 and the 2018 Commonwealth Games on the Gold Coast and prides herself on her interpersonal skills, dealing with people from all walks of life and accomplishing great things.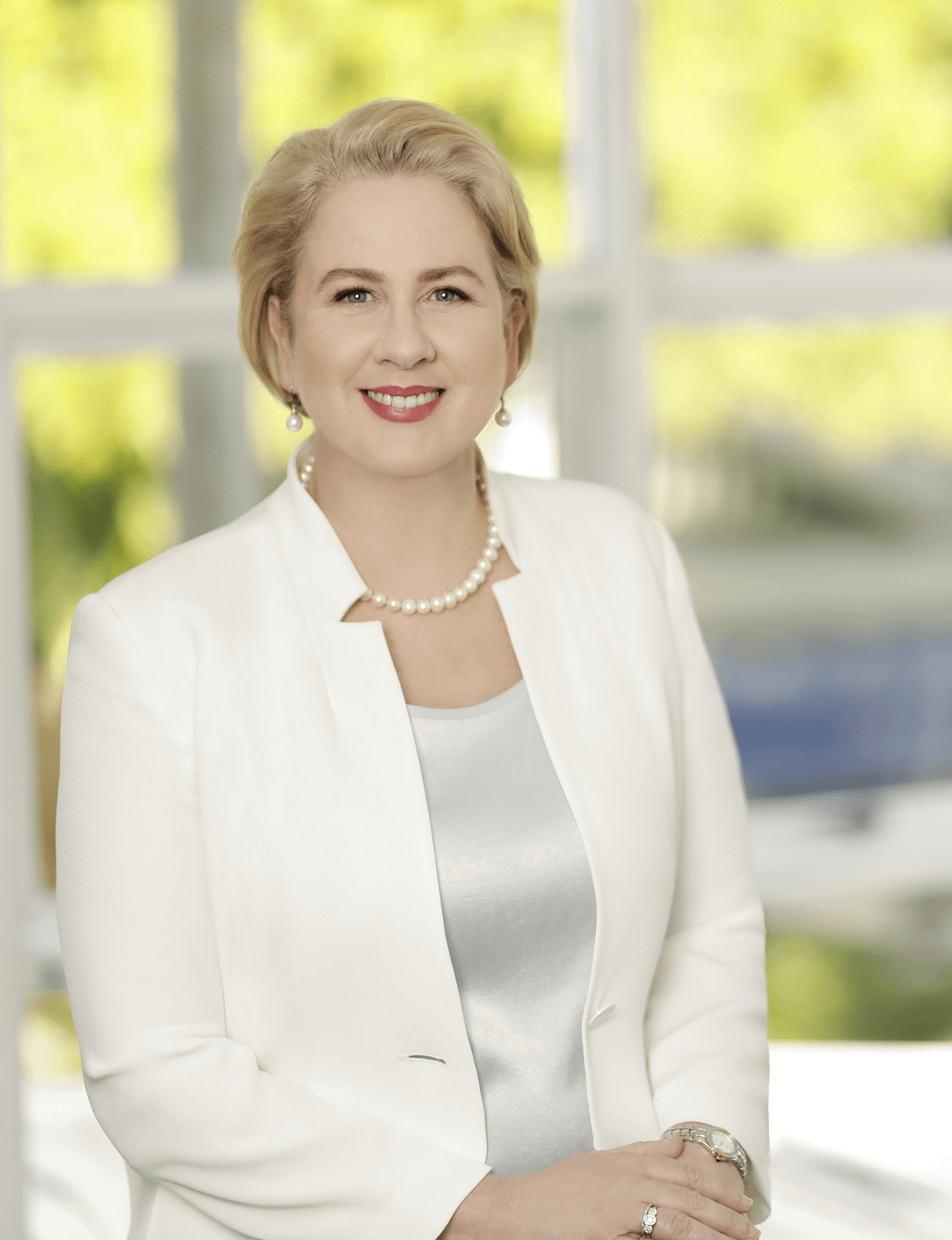 Josephine Ahern – Director Investment & Partnerships
Josephine (Jo) Ahern is a Director, Community Involvement Solutions (CIS). Jo holds a Master of Arts (Women in Management), Bachelor of Arts in Modern Asian Studies and Certificate in Financial Accounting. Jo is also Managing Director, Ahern Group Pty Ltd and has held the following roles:
Chief Executive Officer & Company Secretary, Community Housing Industry Association Qld (CHIA QLD)
General Manager Operations, Compass Housing Services Qld
Chief Executive Officer & Company Secretary, The Integration Centre, Dublin, Ireland
Deputy Director & Head of Policy & Service Delivery, Homeless Agency Partnership, Dublin, Ireland
Policy Advisor, Minister for Employment, Training & Youth and Minister for the Arts, Queensland Government
Policy Advisory, Attorney-General & Minister for Justice & Minister of the Arts
Jo specialises in governance, strategy and operations in the non-profit and government sectors. Jo's expertise includes social and economic integration, housing, homelessness, and the international system of asylum and refugees. An experienced influencer with a track record in Australia and European Union, Jo has initiated and led organisation and sector-wide transformation at strategic, legislative and policy levels. Jo's work with government, philanthropic and private industry investors has resulted in $200M of investment in improved services and life outcomes for people experiencing poverty, marginalisation, disadvantage and homelessness. Jo has served on six former non-profit boards in Australia and Ireland. She chaired industry body, Community Housing Providers for QLD Ltd (CHPs for QLD) and the Coalition Against Deportation of Irish Citizen Children which resulted in 15,000  immigrant families making Ireland their home.
For every person to have the opportunity to achieve their fullest potential regardless of their socio-economic situation.
To involve communities through powerful ideas and passionate entrepreneurs so that everyone – especially those in underserved communities – has the opportunity to succeed.
Our primary goal is to provide relief from poverty and mental and emotional distress for people who are experiencing socioeconomic disadvantage. Employment is a key facet of life which provides financial and social benefits, along with opportunities for social inclusion. Those who are able to participate in employment can realise their potential, facilitate recovery from their situation, gain acceptance and support from society and experience job satisfaction.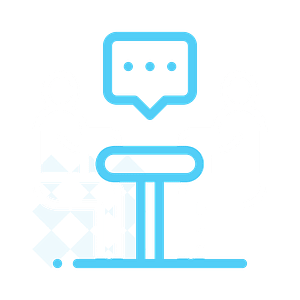 Our programs concentrate on the socioeconomic factors that determines health which includes employment, education and income for in need members of the indigenous community as well as current serving and former members of the Australian Defence Force.
Are you eligible for our programs?
Criteria for ADF members eligible for assistance:
Criteria for indigenous members eligible for assistance: