Reconciliation Action Plan Services
What is a Reconciliation Action  (RAP) Plan?
A Rap is a strategic document that demonstrates your organisation's commitment to create meaningful opportunities for Aboriginal & Torres Strait Islander peoples. It provides practical and measurable methods of reconciliation across your workplace and helps weave the values of equity, respect and inclusion into the fabric of your workplace culture. 
A Reconciliation Action Plan represents a genuine step towards greater cultural awareness and maturity for your organisation. It strengthens relationships between Aboriginal & Torres Strait Islander peoples and non-indigenous peoples, providing a roadmap to a more diverse, dynamic and unified team. 
Why do I need a Reconciliation Action Plan?
A RAP represents best-practice corporate governance across industry, with organisations large and small adopting reconciliation as a key metric of progress. A correctly curated and implemented RAP is an investment in your staff and workplace culture, creating the right environment to attract and retain Aboriginal & Torres Strait Islander professionals to your organisation.
A sincere approach to reconciliation can also provide access into new markets and networks through developing ties with Aboriginal and Torres Strait Islander Stakeholders, opening opportunities for growth and development for your organisation.
CIS is part of the community we serve, working closely with Aboriginal and Torres Strait Islander stakeholders within and outside the corporate landscape. Our firsthand knowledge and cultural understanding provide a unique insight that is critical for the development of a comprehensive Reconciliation Action Plan.
Working alongside your organisation we facilitate the design, creation, official endorsement and implementation of your own unique RAP, developed with key knowledge and understanding of the needs of Aboriginal and Torres Strait Islanders within your workplace environment.

Engaging with traditional owner groups, we help co-create practical frameworks that foster cultural inclusivity at every level of your corporate structure.

We guarantee your RAP plan meets all national standards and will ensure it obtains official endorsement by Reconciliation Australia
True reconciliation is a journey, not a destination. CIS can turn your good intentions into meaningful change, helping your organisation to become a leader in inclusivity through developing equal opportunities for Aboriginal and Torres Strait Islander peoples.
Your Funds directly helping the Community
CIS is a charity, non-profit organisation working with Aboriginal and Torres Strait peoples to improve outcomes through education, training and professional development.
Through our circular funding model, all profits generated from our services are delivered directly back to the communities in which we serve. Funds generated through our RAP Services will help support literacy & numeracy programs within Aboriginal and Torres Strait Islander communities.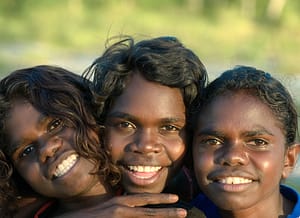 Contact us today to discuss the process and how a RAP from CIS can help improve your organisation
Reconciliation action plan FAQs