Indigenous Employment Strategy Services
An Indigenous Employment Strategy (IES) within your workplace will guide your recruitment processes and help to develop your team. Within our ever-changing economic environment, it pays to invest in innovative, long-term procurement strategies. Aboriginal & Torres Strait Islander communities represent a significant untapped pool of talent. Our IES services will help build a culturally positive working environment within your organisation to help attract and retain Indigenous employees.  
Become an employer of choice
An Indigenous employment strategy can help your organisation standout amongst the competition and give you the edge in when recruiting talent. Companies that adopt corporate social responsibility within their frameworks are associated with modern, forward-thinking values. A culturally inclusive workplace is an attractive prospect to many employees, improving retention rates and saving costs in recruitment.  
Aboriginal & Torres Strait Islander employees can enhance your workforce through their unique perspective and experience, contributing to the cross-cultural awareness of your organisation. A correctly implemented IES can help attract these valuable skills, helping to improve communication within diverse teams and build stronger ties with the local community. 
CIS is part of the community we serve, working closely with Aboriginal and Torres Strait Islander stakeholders within and outside the corporate landscape. Our firsthand knowledge and cultural understanding provide a unique insight that is critical for the development of a comprehensive IES.
Working alongside your organisation we facilitate the design, creation and implementation of your own unique IES, developed with key knowledge and understanding of the needs of Aboriginal and Torres Strait Islanders within your workplace.  
Your Funds directly helping the Community
CIS is a charity, non-profit organisation working with Aboriginal and Torres Strait peoples to improve outcomes through education, training and professional development.
Through our circular funding model, all profits generated from our services are delivered directly back to the communities in which we serve. Funds generated through our IES Services will help support literacy & numeracy programs within Aboriginal and Torres Strait Islander communities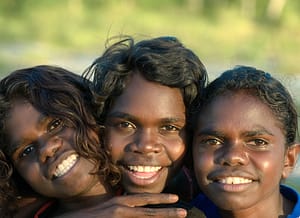 Contact us today to discuss the process and how an IES from CIS can help improve your organisation
Indigenous Employment Strategy Services FAQs