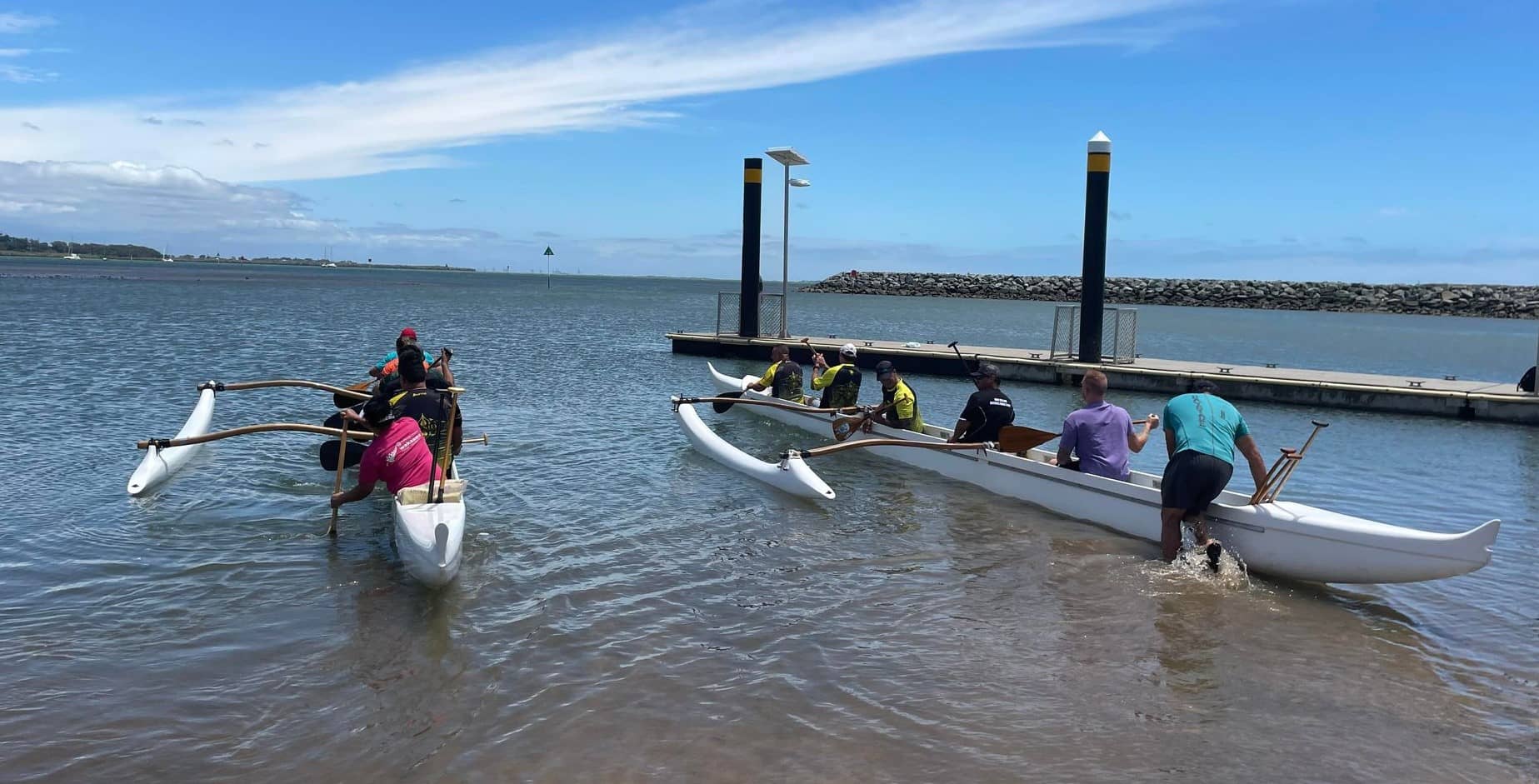 High Tide & Higher Spirits
Last Sunday, Australian and New Zealand Defence Force Veterans and their families enjoyed a fun filled day on the water followed by a BBQ courtesy of Bayside Outrigger Club. With 30 people in attendance, there were plenty of experienced outriggers paddling alongside newcomers keen to have a go.
Held at beautiful Cleveland in Brisbane's Redlands Bay area, the two-hour rowing event was led by experienced outrigger veterans keen to share their knowledge and expertise and to make sure everyone had a great and safe time.
Our Veterans Health Week Outrigging Event
One veteran, in his emotional speech to the group, said rowing provides a 'home' for him. With plenty of fellowship and storytelling, the CIS motto of 'mates looking after mates' was well and truly on display.
Thank you to the Department of Veterans Affairs for providing CIS with the funds to make this event possible as part of its Veterans Health Week activities 2021. Thank you also to our community partners, Bayside Outriggers Club for providing the equipment and expertise necessary to ensure everyone had a fun-filled and safe day, and one to remember.
You can support Veterans' Health and well-being with events like High Tide & Higher Spirits by donating to support our Veteran Services
See and follow our CIS social pages including, Twitter, Facebook, Instagram and Linkedin.
CIS acknowledges the land and seas on which this event took place and pays respects to elders and traditional owners.
Just some of the action on the day: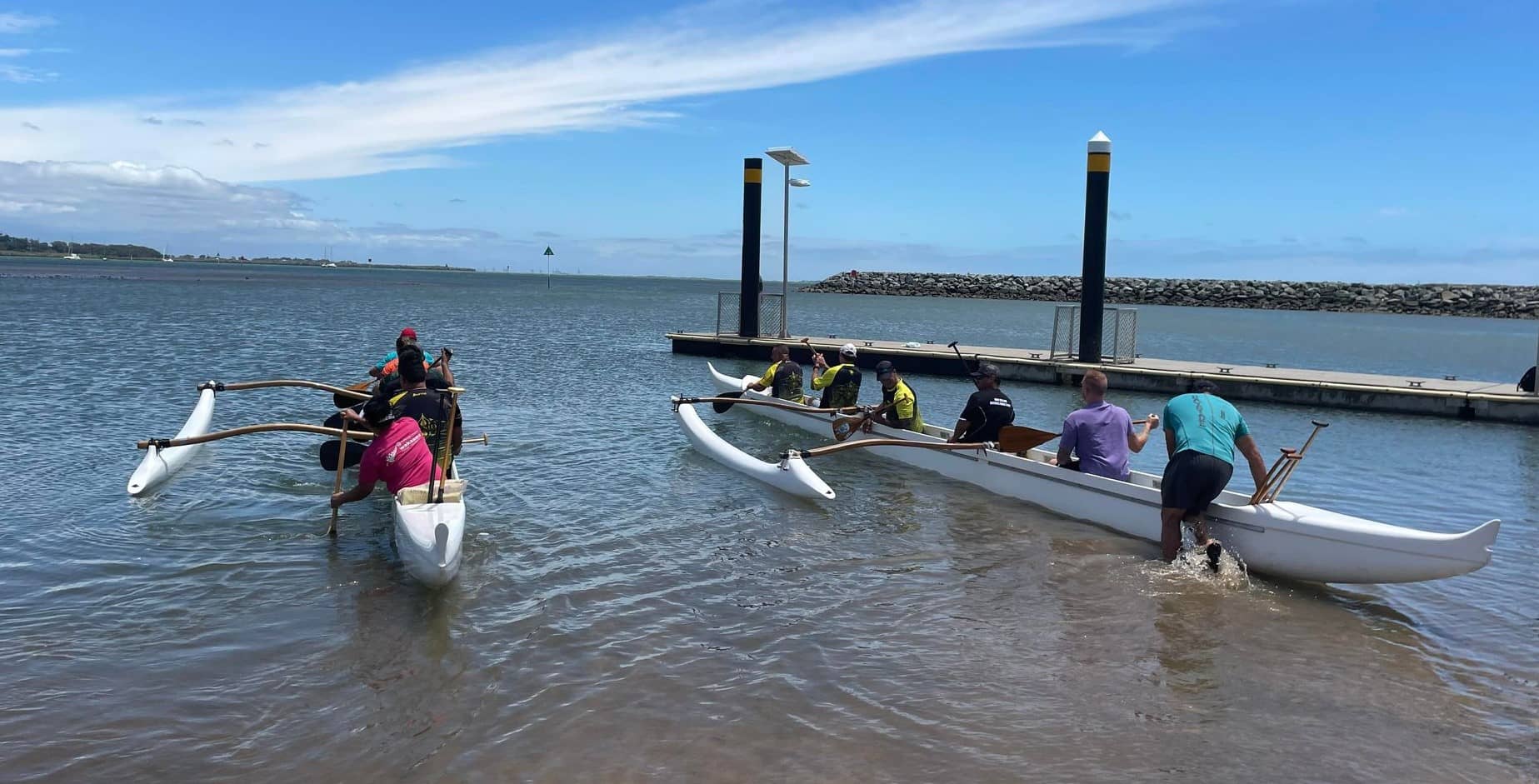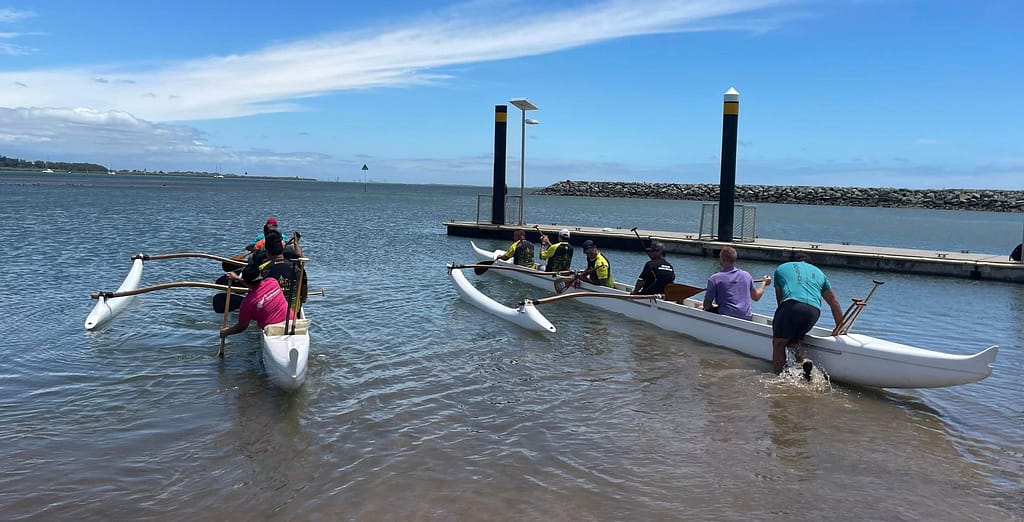 Our programs concentrate on the socioeconomic factors that determine health including employment, skills recognition, education and income for Aboriginal and Torres Strait Islander peoples as well as current and former members of the Australian Defence Force.