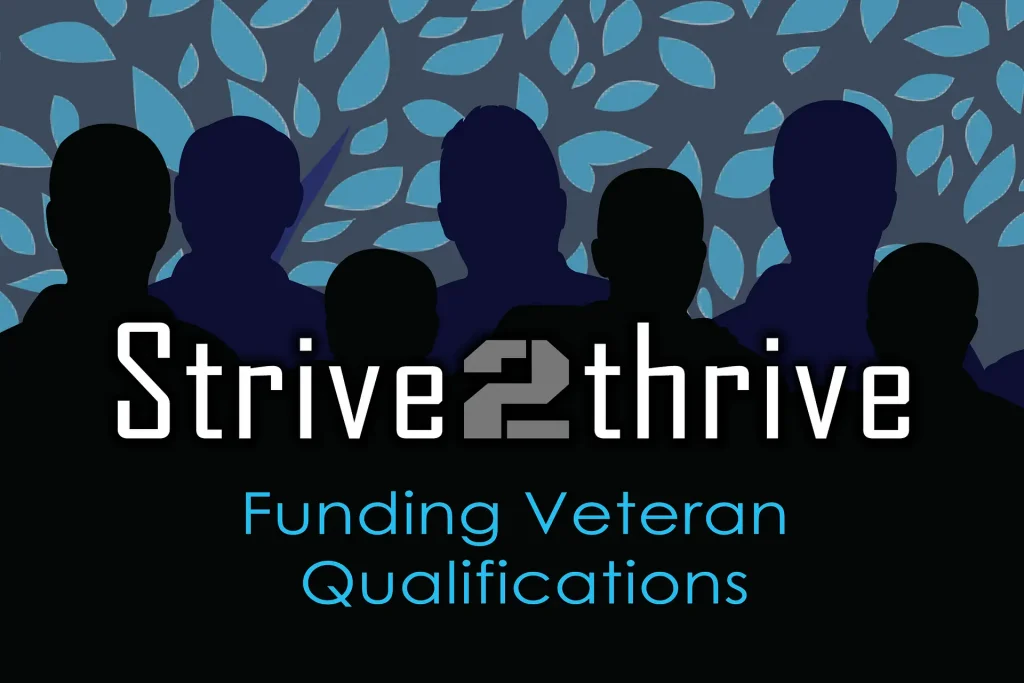 Strive2Thrive: Fundraising for Veteran Qualifications
Transitioning from military service can be a defining moment in the lives of many of our ex-serving men & women and unfortunately, it's an uphill battle. Unemployment is a major hurdle to long-term mental health outcomes for our veterans and the statistics paint a sad reality:
One key barrier is that many of the skills gained during service are not recognised in the civilian space, despite developing practical skills and knowledge in leadership, security, risk management and workplace health & safety.
We are raising funds to help transfer this valuable knowledge into nationally accredited qualifications to significantly improve employment opportunities after service. Through our partnership with one of the largest RTOs in Australia, Asset College, we are providing qualifications for those in need.
Every dollar we raise will go towards helping an in-need veteran obtain a certification to prevent long-term unemployment and secure meaningful employment opportunities
With your help, we can secure a better future for those who served our country.
We use MyCause as our chosen fundraising platform.
All donations are tax-deductible as Community Involvement Solutions is a DGR registered charity.