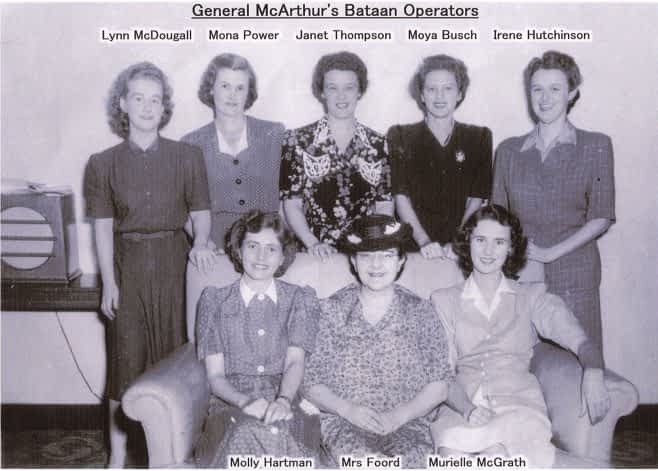 Community Involvement Solutions recently held an event to celebrate Veterans' Health Week, an occasion that focuses on the unique health challenges within the Veteran Community. With 'social connection' is the unifying theme for all events across the country, we organised a get-together with Veterans within the Brisbane area at Greenbank RSL. The day was a resounding success, with Vets of all ages and experiences coming together to meet, chat and share a few yarns. It was during this time we had the privilege to meet Murielle Ahern, an amazing woman who is also one of the few remaining Veterans from the Second World War. We had a chat with Murielle and found out more about her story and time in service of our country: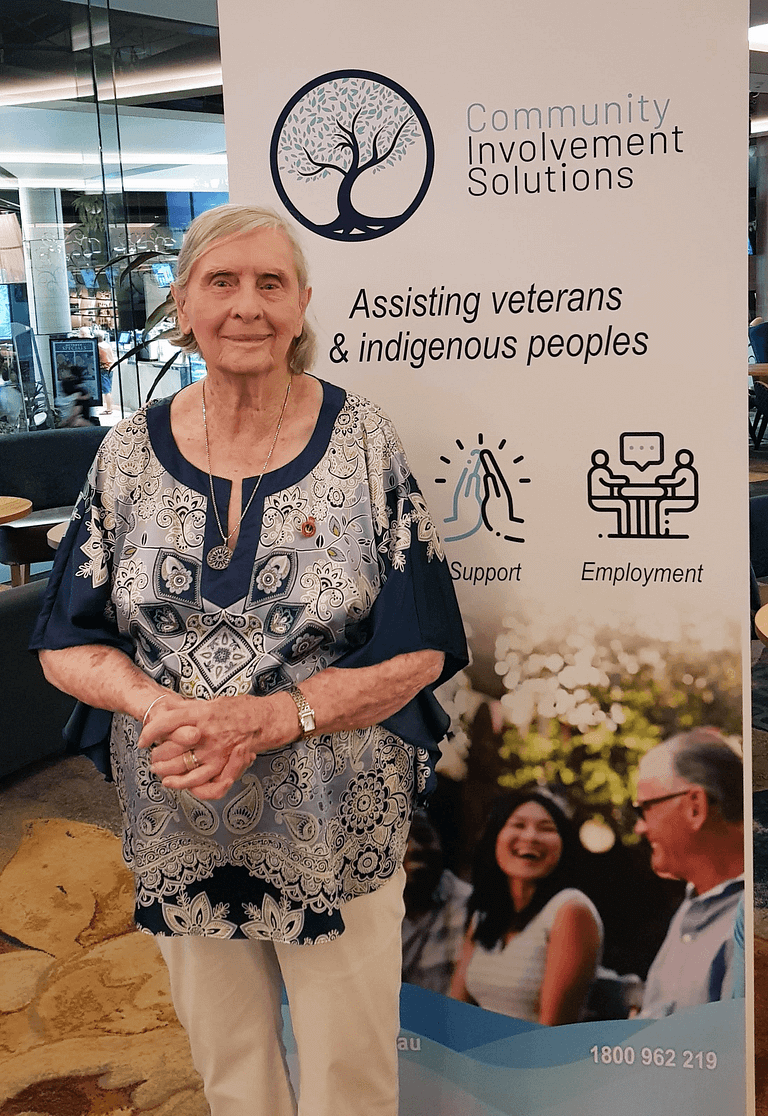 Born in 1925 in Kalbar, a rural town in the Scenic Rim, near Brisbane, Murielle was one of four siblings of two Anglo-Irish parents. After leaving her town to attend secondary school at All Hallows in Brisbane, Murielle had the opportunity to work as a Telecommunications Operator under General MacArthur, the most senior US Army personnel based in Brisbane during World War II (1942 to 1944). To undertake this important role and work for the US Army, Murielle trained at the US Army headquarters at Summerville House School, South Brisbane, a former exclusive girls' boarding school used by the Americans. Upon completion of her training, Murielle worked at the Bataan Exchange, a U.S military telephone exchange located within a converted hotel in George Street, Brisbane.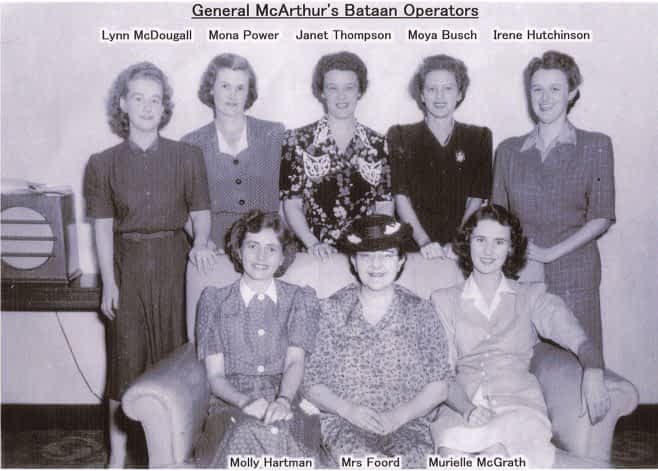 In 1945 Murielle joined the Women's Royal Australian Naval Service (WRANS), Royal Australian Navy, and served through to demobilisation in 1946. Murielle was initially stationed at HMAS Moreton in Brisbane and later transferred to HMAS Penguin, Balmoral Naval Depot in Sydney, New South Wales. The WRANS stepped up at this critical point in history and supported naval operations while sailors were deployed on active service.
Murielle made life-long friends as a WRAN and while serving in the US Army. She tells wonderful stories about the comraderie of this period and how people pulled together to help each through the crisis of war.
Now ninety-five years of age, Murielle loves life. In 2020, the 75th anniversary of the end of WWII, the Prime Minister of Australia, the Hon Scott Morrison MP and his Excellency General, the Hon David Hurley AC DSC (Ret'd) and Governor-General of the Commonwealth of Australia recognised Murielle for her wartime service via a commemorative medallion and certificate (below).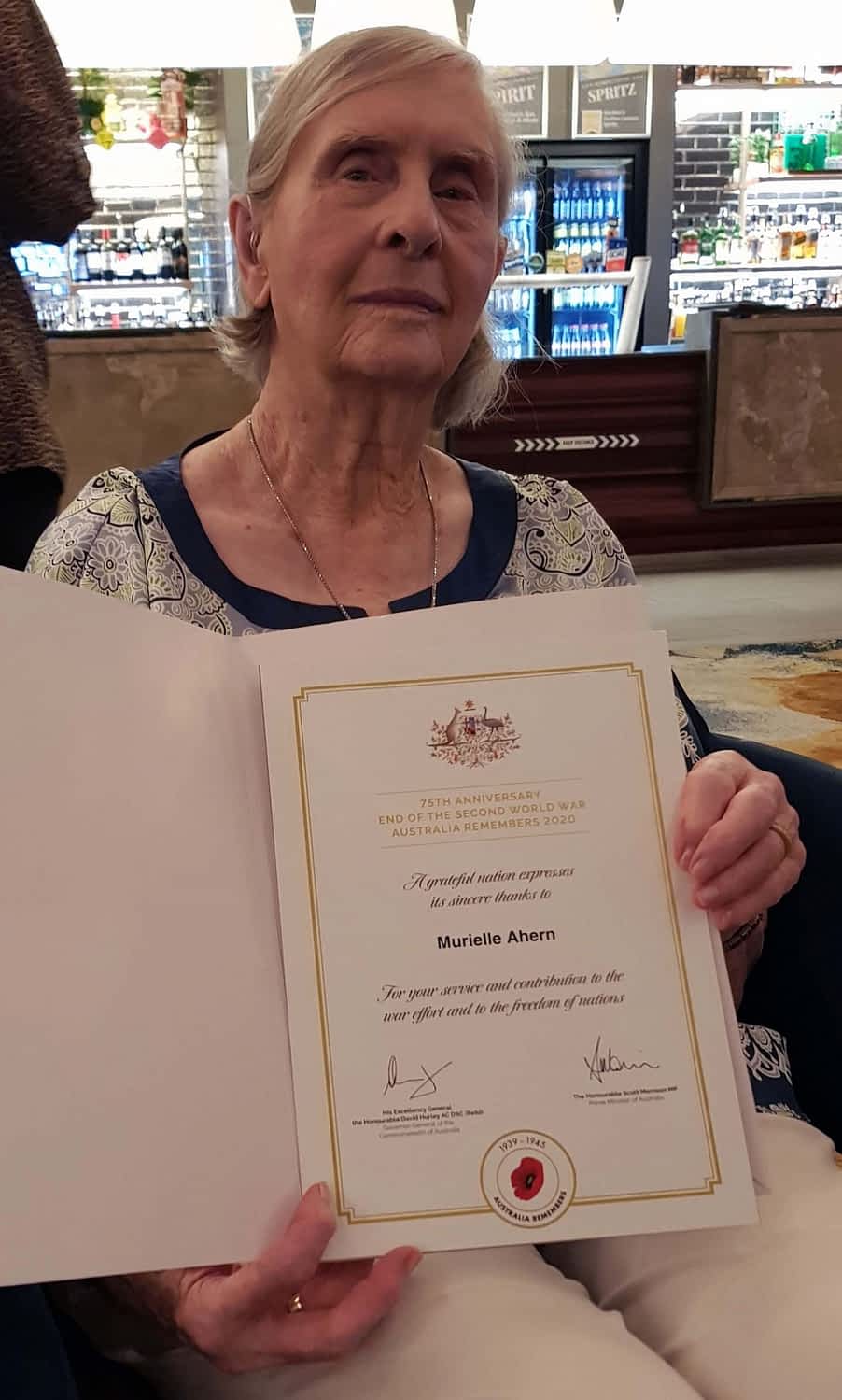 Community Involvement Solutions is a Charity organisation working alongside Veteran and Aboriginal and Torres Strait Islander Communities. Find out more about our services and how you can get involved by contacting [email protected] or visiting our website